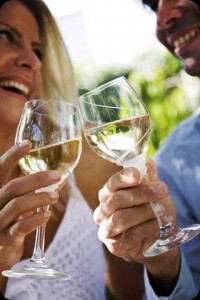 The California Wine Festival will host two special events this year. "Sunset Rare & Reserve" Wine tasting on April 29th 2011 and will be hosted by the Ritz-Carlton Laguna Niguel. The hotel overlooks the pacific high on a bluff and is the epitome of California luxury and style. Drive4Me Chauffeur Service is proudly offering personal chauffeur service for all attendees. Our chauffeur service will allow clients to enjoy the rare and reserve level bottles winemakers will dust off and pour at this popular event.
The second event and Orange County Wine Festival grand finale on April 30th 2011 is located at Doheny State Beach, Dana Point. Hire a personal chauffeur service and join the afternoon-long celebration; unlimited tasting of fine wine, sample dozens of hot and cold gourmet appetizers, artisan breads and cheeses, fresh fruits, plus sun, sea and bluesy jazz keeps things super cool.
Please call 888-404-3748 or click here to place a reservation and be driven by Drive4Me chauffeur's.